886 by The Royal Mint champions quality British craftsmanship,
helping to preserve the rare skills of The Royal Mint's craftspeople and
promoting British manufacturing.
"Alongside building a brand, we are building manufacturing and skills. It's such a luxury to be working in a business where sustainability and skills are values hardwired into everything we do. We are the oldest maker focused on building a new future."
- Dominic Jones, Creative Director 886 by The Royal Mint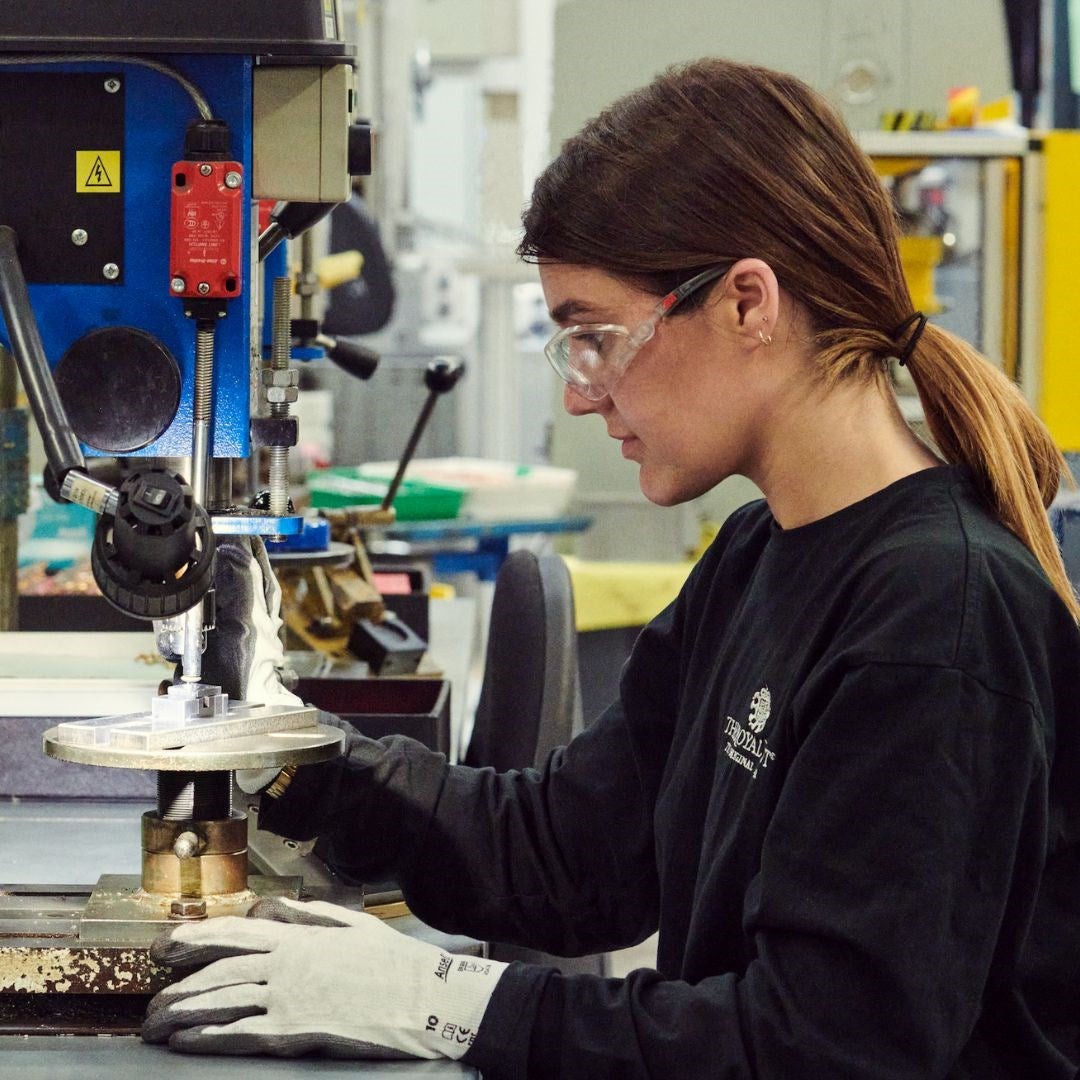 GORDON SUMMERS, CHIEF ENGRAVER
Gordon Summers is the Chief engraver at The Royal Mint and leads the innovation and production development for 886, bringing experience of 30 years in design and metal fabrication.
"The thing that excites me the most is taking an original creative idea and then applying the technology and history of making coins into making jewelry that is better quality, brings back old techniques and skills and is better for the environment.
- GORDON SUMMERS, CHIEF ENGRAVER